Macchi M.5 Video - Homebuilt Replica - N216JP
Macchi M.5 Aircraft Information
Macchi M.5
Macchi M.5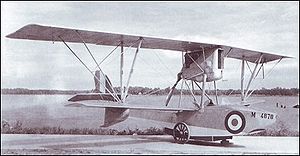 Role: Single-seat fighter flying boat
National origin: Italy
Manufacturer: Macchi-Nieuport
First flight: 1917
Introduced: 1917
Primary user: Italian Navy Aviation
Number built: 244

The Macchi M.5 was an Italian single-seat fighter flying boat designed and built by Macchi-Nieuport at Varese. It was extremely manoeuvrable and agile and matched the land-based aircraft it had to fight.
Development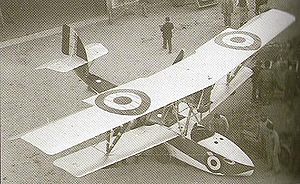 Picture - Macchi M.5
The first prototype of a single-seat sesquiplane fighter was the Type M which first flew in 1917. Developed by engineers Buzio and Calzavera it had single-step hull and an open cockpit forward of the wings and was similar to the earlier Macchi M.3. It was followed by another prototype with a revised tail unit designated the Ma and further developed as the M bis and Ma bis. The production aircraft was designated the M.5 and like the prototypes were powered by a single Isotta-Fraschini V.4B engine in pusher configuration. Deliveries soon commenced in the summer of 1917 to the Aviazone per la Regia Marina (Italian Navy Aviation). Late production aircraft had a more powerful Isotta-Fraschini V.6 engine and redesigned wingtip floats, they were designated M.5 mod. Macchi produced 200 aircraft and another 44 were built by Societx  Aeronautica Italiana.
Operational history
The M.5 was operated by five Italian maritime patrol squadrons as a fighter and convoy escort, and some were embarked on the Giuseppe Miraglia. Towards the end of World War I, the aircraft were flown by both United States Navy and United States Marine Corps airmen. Ensign Charles Hammann won the first Medal of Honor awarded to a United States naval aviator in an M.5..
In 1923, when the Regia Aeronautica was formed, 65 M.5s were still in service, although they all had been scrapped within a few years.
Operators
Italy
Italian Navy Aviation
Regia Aeronautica

United States
Specifications (M.5)
Data from
General characteristics
Crew: 1
Length: 8.08 m (26 ft 6 in)
Wingspan: 11.90 m (39 ft 0½ in)
Height: 2.85 m (9 ft 4½ in)
Wing area: 28 m² (301.4 ft²)
Empty weight: 720 kg (1,587 lb)
Gross weight: 990 kg (2,183 lb)
Powerplant: 1 x— Isotta-Fraschini V.4B inline piston engine, 119 kW (160 hp)

Performance
Maximum speed: 189 km/h (117 mph)
Endurance: 3 hours 40 min
Service ceiling: 6,200 m (20,340 ft)

Armament
2 x— fixed, forward-facing 7.7 mm (.303 in) Vickers machine guns

Taylor, Michael J. H. (1989). Jane's Encyclopedia of Aviation. London: Studio Editions.
The Illustrated Encyclopedia of Aircraft (Part Work 1982-1985). Orbis Publishing.

Macchi M.5 Pictures and Macchi M.5 for Sale.
Living Warbirds: The best warbirds DVD series.
Source: WikiPedia