North American O-47 Video - Picture
North American O-47 Aircraft Information
North American O-47
O-47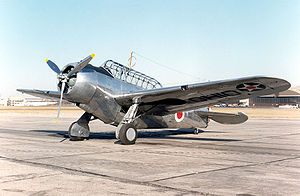 Picture - An O-47B at National Museum of the United States Air Force
Role: Observation
Manufacturer: North American Aviation
Introduced: 1934
Primary user: United States Army Air Corps
Number built: 239

The North American O-47 was an observation fixed-wing aircraft monoplane used by the United States Army Air Corps. It had a low-wing configuration, retractable landing gear and a three-blade propeller.
Design and development
The O-47 was developed as a replacement for the Thomas-Morse O-19 and Douglas O-38 observation biplanes. It was larger and heavier than most preceding observation aircraft and its crew of three sat in tandem under the long canopy. Windows in the deep belly overcame the obstacle that the wings presented to downward observation and photography. The design for the XO-47 prototype originated in 1934 with General Aviation, a subsidiary of North American Aviation, as the GA-15. The Air Corps ordered 174 O-47s in 1937 to 1938, 93 of which were assigned to National Guard units. In 1938, the Army ordered 74 O-47Bs with a redesigned engine cowling for better cooling, a more powerful engine, and improved radio equipment.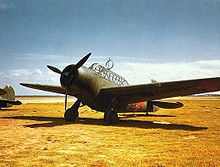 Picture - A "red force" O-47B during manoeuvers in 1941.
Training maneuvers in 1941 demonstrated the shortcomings of the O-47. Light airplanes proved more capable of operating with ground troops, while fighters and twin-engine bombers showed greater ability to perform recon and photo duties. Thus, O-47s during World War II, except for those caught at overseas bases by the Japanese attacks, were relegated to such duties as towing targets, coastal patrol, and anti-submarine patrol.
Variants
XO-47 one built, serial number 36-145 in Dundalk, Maryland, 850 hp (634 kW) Wright R-1820-41 engine O-47A 164 built in Inglewood California, Wright R-1820-49 engine O-47B 74 built, minor improvements and a 1,060 hp (790 kW) Wright R-1820-57 engine installed, plus an extra 50 gallon fuel tank
Operators
United States
United States Army Air Corps

Survivors
O-47B (s/n 39-112) is on display in the Early Years Gallery of the National Museum of the United States Air Force at Wright-Patterson AFB near Dayton, Ohio. This O-47B was acquired in 1978 from Loren L. Florey Jr., of Eden Prairie, Minnesota. The 179th Consolidated Aircraft Maintenance Squadron, Ohio Air National Guard, located in Mansfield, Ohio, restored the aircraft. It is displayed in the markings of an O-47A belonging to the 112th Observation Squadron of the Ohio National Guard.

Specifications (0-47A)
Data from "United States Military Aircraft Since 1909"
General characteristics
Crew: three
Length: 33 ft 7 in (10.24 m)
Wingspan: 46 ft 4 in (14.1 m)
Height: 12 ft 2 in (3.7 m)
Wing area: 350 ft (32.5 m)
Empty weight: 5,980 lb (2,712.5 kg)
Loaded weight: 7,636 lb (3,463.6 kg)
Powerplant: 1x— Wright R-1820-49 radial, 975 hp (727 kW)

Performance
Maximum speed: 221 mph (355.7 km/h)
Cruise speed: 200 mph (322 km/h)
Range: 840 miles (1,352 km)
Service ceiling: 23,200 ft (7,071 m)
Rate of climb: 1,470.8 ft/min (448.3 m/min)

Armament
1 x— fixed forward-firing .30-cal (7.62 mm) machine gun (200 rounds) in wing
1 x— flexible .30-cal (7.62 mm) machine gun (600 rounds) in rear cockpit

Comparable aircraft
Thomas-Morse O-19
Douglas O-38
O-52 Owl

Living Warbirds: The best warbirds DVD series.
Source: WikiPedia